Chris Brown Loses His Temper Again, Fights With Parking Valet & Bodyguard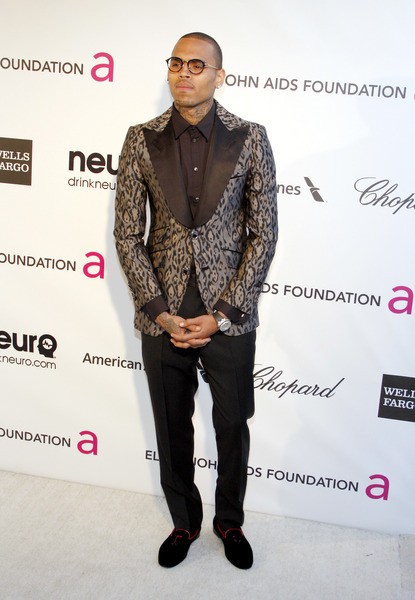 Chris Brown is at it again. On Wednesday he was caught on camera yelling at a California car parking valet after refusing to pay a $10 fee.
Just before an appearance at a charity event for inner city youths, the singer left his vehicle with a parking attendant at PINZ bowling alley in Studio City. However, as Brown made his exit shortly afterwards, he had a verbal altercation with the valet.
Video footage shows Brown demanding the attendant to give him his car keys and refusing the man's repeated request for payment.
In the clip, posted on TMZ.com, Brown says, "Give me my f**king keys. F**k $10, give me my keys. We gon' turn this whole spot up, promise you."
Eventually, a member of the singer's entourage gives money to the valet, prompting Brown to back off and walk away.
Earlier in the week Brown got into a fight with one of his bodyguards who wound up getting kicked off the plane in Ghana and had to take a separate flight back to the United States.
And Brown reportedly dissed Drake early Thursday morning at the Emerson Theatre in Hollywood. The two hip hop stars fought last summer in New York City, allegedly over Rihanna.
Brown has a history of anger problems. On the eve of the 2009 Grammy awards he struck his on/off girlfriend Rihanna. This past January he was allegedly involved in another parking lot altercation with singer Frank Ocean.