Chris Brown Facing Four Years In Prison After Judge Revokes Probation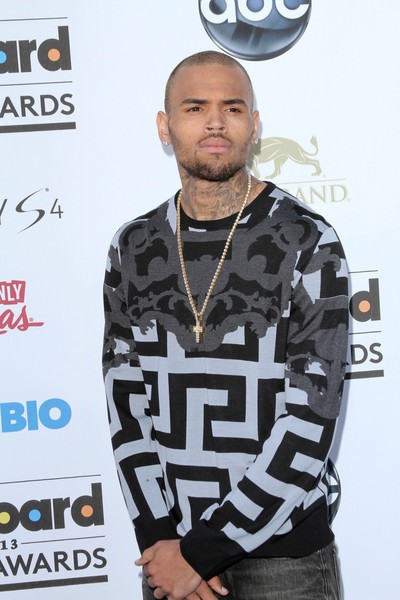 Chris Brown is facing up to four years in jail after a Los Angeles Judge revoked his probation relating to a recent hit-and-run incident on Monday.

The singer is currently trying to get criminal charges filed against him dropped following a fender-bender in May, when he left the scene of the accident after bumping into a woman's vehicle and failing to give her the correct insurance information. He was also driving without a valid license at the time, something his lawyer has disputed as he does have a current license from his native Virginia.

Olga Gure-Kovalenko was the other driver that Brown hit, but she decided not to take legal action against him because she wasn't injured and there was minimal damage to her car. The two sides supposedly worked everything out, and Brown's lawyer, Mark Geragos, filed legal documents to have the criminal case dropped.
Prosecutors from the L.A. City Attorney's office objected to the filing to dismiss the charges, though, on the grounds that Gure-Kovalenko hadn't formally agreed to a settlement. Brown has now been given another week to settle the case in order to have the criminal charges officially dropped.

In addition to the criminal case, prosecutors also filed to have Brown's probation -- relating to his attack on ex-girlfriend Rihanna on the eve of the 2009 Grammy Awards -- revoked.
The judge presiding over the case agreed to revoke the singer's probation and let him go free on a promise to appear in court in August, when it will be decided whether or not the hit-and-run charges are a violation of the terms of his probation.

According to TMZ.com, the District Attorney has no plans of laying off with the prosecution because of the way Brown "willfully and unlawfully" handled the hit-and-run incident.
"My cross is heavy but God gives me the strength to carry it," Brown tweeted after the Monday hearings.