Chris Brown Faces Another Slap On The Wrist After Felony Assault Charge Is Reduced To A Misdemeanor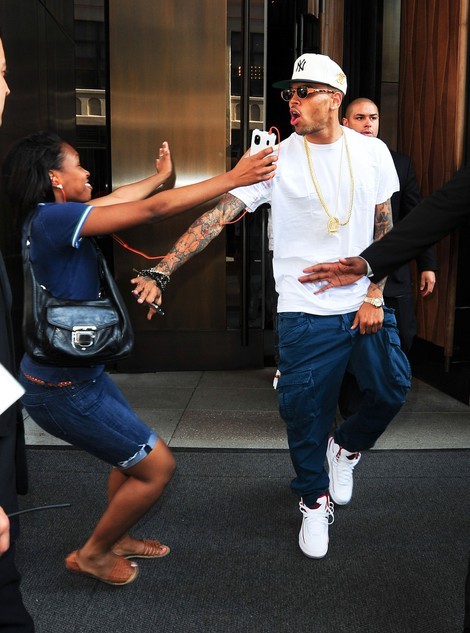 Chris Brown is in trouble with the law again.

The singer was arrested at 3:25 a.m. Sunday morning after reportedly assaulting a man outside the W Hotel in Washington, D.C.

According to TMZ.com, the unnamed victim was punched in the face by Brown after attempting to photobomb him while posing for a photo with two girls. The 24-year-old singer was reportedly infuriated and punched him in the face, breaking his nose and causing an injury that may require surgery.

Police took Brown into custody along with another man involved in the fight, believed to be one of the singer's bodyguards, and charged them both with felony assault. The victim, who was taken to the hospital for treatment, also claims that Brown hurled a gay slur, saying "I'm not down with that gay s**t, I feel like boxing," before hitting him.

But Brown's side of the story differs, as sources close to the singer claim that the man was attempting to get on his tour bus after two women were turned away, prompting his actions.

Brown was facing some serious jail time if the incident led to a violation of his probation -- something he's had looming over him since he beat up then-girlfriend Rihanna in 2009 -- however, after appearing in court on Monday the charges were lessened to misdemeanor assault, according to TMZ. He plead not guilty to the charge and was released without bail.
The charges against Brown's bodyguard were also reduced to a misdemeanor, and he also walked free without bail.
Last month, Brown told Jet magazine that he was doing well with his anger issues and has changed for the better.

"You have to go through the struggle before you can get to the good part. I don't try to lash out at people, or be as mad or impulsive as I used to be," he said.

Guess that's not working out too well.