Chris Brown & Drake Offered $1 Million To Duke It Out In The Ring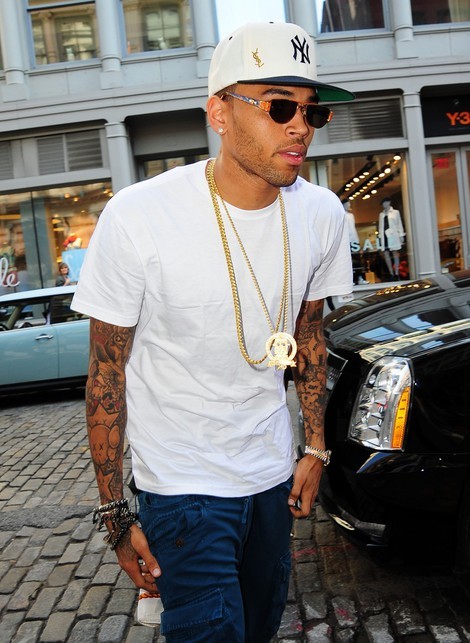 The drama between Chris Brown and Drake continues. A celebrity boxing promoter has offered the feuding rappers $1 million each to fight in the ring.
A few weeks ago the two were involved in a New York City nightclub brawl allegedly sparked by their relationships with Rihanna. Brown famously beat Rihanna in 2009 after the Grammy Awards.
Now Damon Feldman says billionaire soda bottling heir Alki David (Coca-Cola Hellenic) is offering Brown and Drake some cold hard cash to fight it out in the ring. Another $1 million would go to charity.
According to the New York Daily News, a pay-per-view event could be held in either Las Vegas or Los Angeles towards the end of August.
"It would be a good match, but I think Brown is going to train hard for it since he has something to prove here," Feldmen told RumorFix. "It would be a good fight. These guys have a grudge and it would be good if they can end stuff in the ring."
The two also dueled it out at Sunday night's BET Awards. Brown won the AOL Fandemonium Award and "Best Male R&B Artist." Drake won "Best Male Hip Hop Artist." He tweeted afterwards, "that's righteous. Thank you BET"