Chris Brown & Drake Get Into Fistfight At NYC Nightclub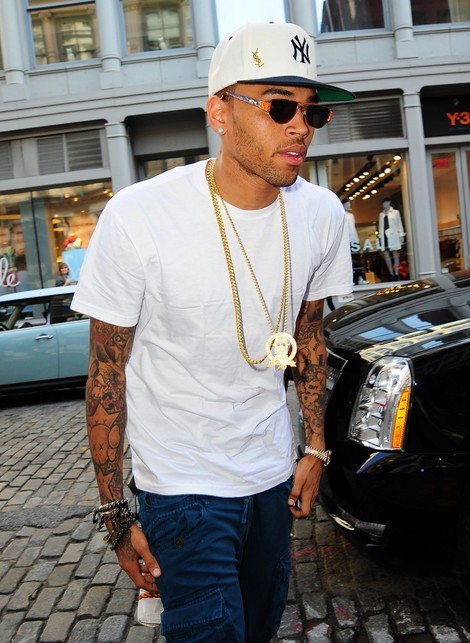 It seems that Chris Brown can't stay out of trouble. The R&B star reportedly clashed with rapper Drake at a New York City nightclub, resulting in a large bleeding gash on Brown's chin, according to The Sun.
Brown posted a photo of his injury on Twitter but later removed it. He also tweeted, "How u party wit rich n**** that hate? Lol... Throwing bottles like girls? #shameonya!"
Brown and Drake have a history together involving the former's ex-girlfriend, Rihanna. Brown reportedly sent a bottle of champagne to his rival as a peace offering, but Drake returned it with a note referencing Rihanna, "I'm f****** the love of your life, deal with it."
In response, Brown allegedly confronted his frenemy, and Drake responded with a punch. Another man jumped into the fracas and hit Brown in the face with a bottle.
Following the incident, Brown took himself to the hospital for treatment.
Rihanna recently opened up to Esquire about collaborating on a song with Brown. The action prompted critics to slam her for teaming up with a guy who beat her after a pre-Grammy Awards fight in 2009.
She explained, "I thought people were gonna be surprised that we finally did a record together, but I didn't see how people could think it was a bad thing, you know? In my mind, it was just music... I could never see anything wrong with making music."