Chris Brown Directs New Video Featuring Woman Covered In (Fake) Blood For Rock Band U.G.L.Y.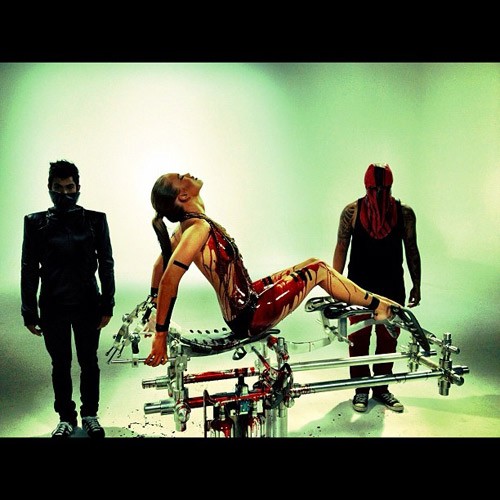 Chris Brown has never been one to shy away from controversy, and this time the singer has stepped behind the camera to direct "Red," the debut video from rock band U.G.L.Y., who he signed to his Chris Brown Entertainment (CBE) record label.

The band, whose name stands for Underneath Greatness Lies You, features 2009 Miss Teen USA Stormi Henley on vocals. Henley auditioned for the 10th season of American Idol and made it through the preliminary round, earning a "golden ticket" and making it to Hollywood before being cut.

Brown posted a few pictures from the video shoot on his twitter and Instagram pages Tuesday, which feature a scantily clad Henley covered in fake blood on what appears to be some sort of creepy torture device that looks like something out of one of the Saw movies. Henley also gets covered in the sticky red goo while standing in a giant pool of red.

"Directing today! "RED" by UGLY, he tweeted; followed later by, "All I SEE IS RED!!!!!"
We're not sure if Breezy should be associating himself with more bloody women; and we wonder how long it takes for his detractors to take notice.