Chris Brown Deletes Twitter Account After Feud With Comedy Writer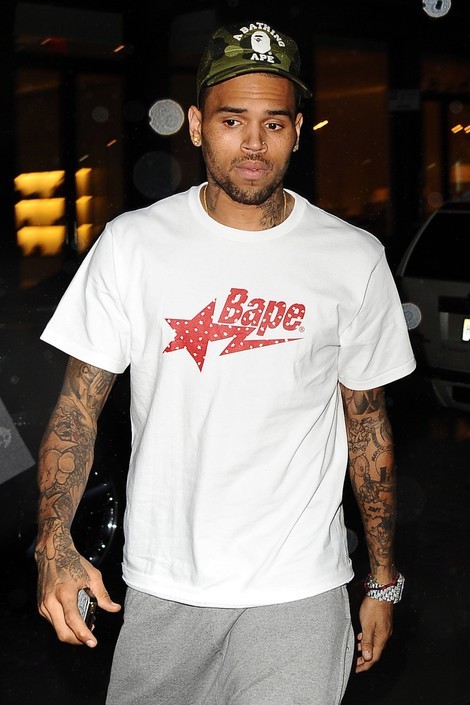 Chris Brown has deleted his account on Twitter.com after becoming entangled in a foul-mouthed war of words with a comedy writer on Sunday.

Jenny Johnson took aim at the Kiss Kiss hit-maker over his infamous 2009 fight with then-girlfriend Rihanna, who was left bloody and bruised after their altercation. Brown had told his followers he looked "old as f**k," prompting Johnson to reply, "I know! Being a worthless piece of s**t can really age a person."

The infuriated singer reacted by making an offensive reference to a sex act and branding Johnson a "hoe" but the writer hit back, "It's 'HO' not 'HOE' you ignorant f**k."

Brown carried on his explicit rant against Johnson, who posted a link detailing his fight with the Umbrella hit-maker - to which the singer replied, "Just ask Rihanna if she (is) mad??????"

Bringing the war of words to an end, Johnson wrote, "Okay. I'm done. All I got from that exchange with Chris Brown is that he wants to s**t and fart on me," while Brown told his fans, "To teambreezy... Know that I'm not upset. Just felt like entertaining the ignorance. These b**ches (are) crazy."

However, Brown's page then vanished from the site and could not be accessed on Monday, sparking speculation the singer has closed his account.