Chris Brown Defends New Tattoo, Says It's Not Battered Rihanna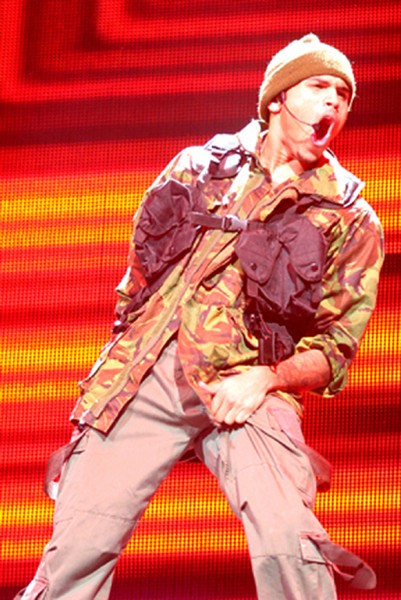 Chris Brown has defended his new neck tattoo after coming under fire on Tuesday because of it's resemblance to a leaked photograph of ex-girlfriend Rihanna that shows her battered face after he beat her the night before the 2009 Grammy Awards.

Despite its heavy resemblance to a battered woman, Brown's spokesman cleared the air over the new ink; saying, "His tattoo is a sugar skull and a MAC cosmetics design he saw. It is not Rihanna or an abused woman as erroneously reported."

A Sugar Skull, or Calavera, is a decorated skull used in Mexican Day of the Dead celebrations.

The "Kiss Kiss" singer even took to his twitter page Tuesday to defend the new tattoo, explaining that the image is "art" and not his ex.

"I'm an artist and this is art. Dia de los Muertos (Day of the Dead)," he writes.

The image was created by a MAC cosmetics makeup artist and Brown paid him to use the image and to have it inked on his neck.

Brown's rep also says that the skin hasn't healed yet and once it does it will look like it was intended to look (See the MAC cosmetics image of the skull here).

Battered woman or Day of the Dead skull -- either way, chalk this one up to just a poor decision.