Chris Brown Approved The 'Good Morning America' Questions That Set Him Off Into A Violent Rage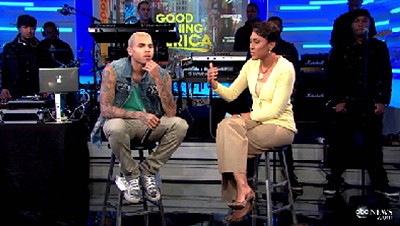 During yesterday's Chris Brown interview on Good Morning America, the singer was asked some fairly tough, personal questions about the 2009 incident when he left girlfriend-at-the-time Rihanna battered and bloody.

TMZ.com reports that host Robin Roberts and other staff members at ths show spoke with Brown before the on-air interview and asked his permission to ask him a few questions about the incident - which happened shortly before the 2009 Grammy Awards - and Brown gave Roberts the go-ahead on the queries.

But during the interview things changed, and a visibly rattled Brown skirted around the questions, focusing instead on promoting his new album, "F.A.M.E.," which came out Tuesday.

"I mean, I mean, not really; I mean it's not really a big deal to me now as far as that situation. I think I'm past that in my life; and I think... today is the album day, so that's what I'm focused on - so everybody go get the album," he told host Roberts.

Brown further avoided the issue when asked how he's been able to get past that low point in his life, and he shifted the focus to his album again; saying,"I've been focusing on this album, you know? I think this, this album is what, you know, I want people to hear and want people to really get into; so, definitely this ALBUM is what i want them to talk about and not that stuff that happened two years ago."

Though he tried to hide it, the singer was obviously angry; and after the talk his violent side manifested again while back in his dressing room, where he allegedly smashed out one of the windows, leaving shattered glass in the room and on the street below, and yelled loud enough for security to have been called by GMA staff members. Afterward, Brown ripped off his shirt and left the building, subsequently blowing off another interview and performance he had scheduled.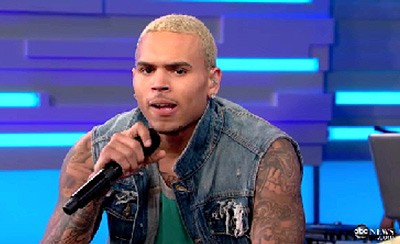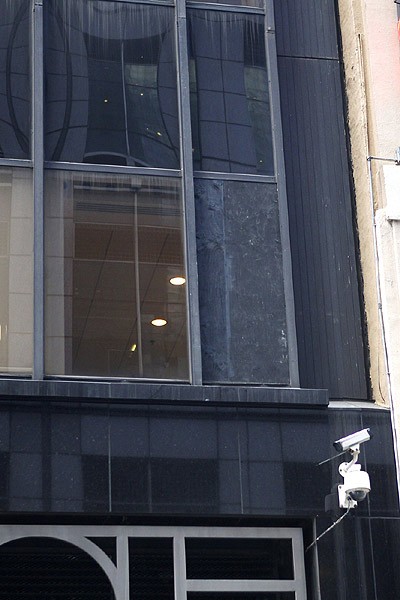 Click for more great Chris Brown pictures: