Chris Brown And Rihanna Fighting Again?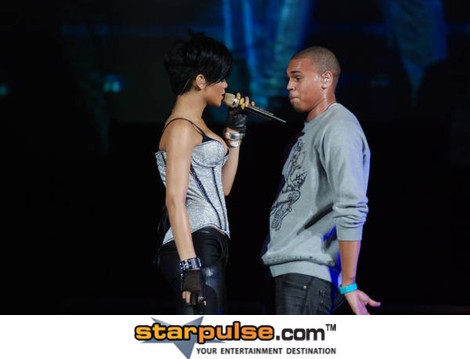 No one knows if Chris Brown and Rihanna are an official couple again, but there are already rumors the two are back to their fighting ways - although it's not physical this time.
MediaTakeOut reports Rihanna got pissed when Chris turned down the chance to meet her outside her studio and instead hung out with her friends. Since then, she has called him up several times just to cuss him out.
"Rihanna is under a lot of stress [with her new album] and she wants [Chris] with her all the time. But Chris has his own stuff to do," a source told the website.
"[Rihanna] is very extra. She orders him around like 'come here' . . . 'do this. That s--t used to work before [when Chris and Rihanna were together], but Chris is a lot older. He's a man and so you can't do him like that anymore."