Chris Brown Allowed To Leave Anger Management Rehab To Attend Charity Toy Drive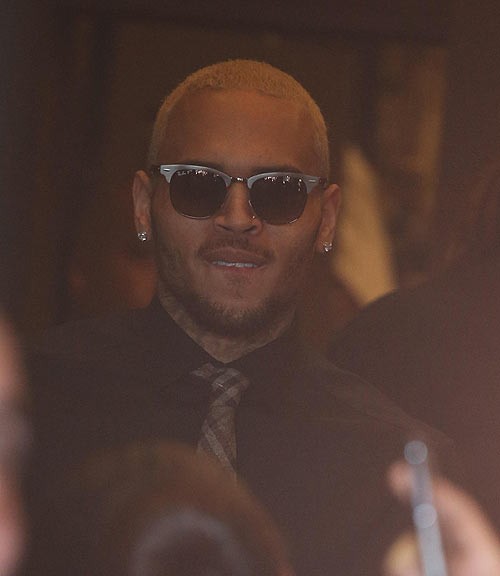 Chris Brown was released from anger management rehab for the day on Sunday to attend a charity toy drive for Christmas.

The singer was allowed to leave rehab for the day on Sunday to host and hand out toys at the first annual Christmas Toy Drive sponsored by his clothing line Black Pyramid and skateboard company Brooklyn Projects.

Brown tweeted a message to fans who planned on attending the event on Saturday, asking them to help make the event, which was held on Melrose Avenue in Los Angeles, run smoothly.

"To all the fans and supporters coming to the toy drive we ask that u please not loiter as well as park in front of the establishments. Thx..." he wrote, "Thx for understanding. See you tomorrow."

The event was a huge success, and Brown thanked fans shortly after via Twitter.

"Thank you to all the fans who brought gifts for the kids today. Have a wonderful holiday. You've made a merry Christmas for a young child!" he wrote.

The singer was ordered to attend 90 days of anger management rehab last week over a fight he was involved in outside his Washington, D.C., hotel back in October.

The judge hearing his case ruled he was in violation of the probation he was serving over his 2009 fight with then-girlfriend Rihanna and ordered him to stay put until his next court hearing on February 10, 2014.

Before being allowed to leave for the day to attend the toy drive, Brown was warned to behave by the West Hollywood rehab center where he's currently receiving treatment. Doctors suggested that the event would be a good thing for his treatment.


MY TEAM IS THE BEST! pic.twitter.com/KGkXEudxhN

— Chris Brown (@chrisbrown) December 23, 2013