Chris Brown Accused Of Assaulting Woman In Nightclub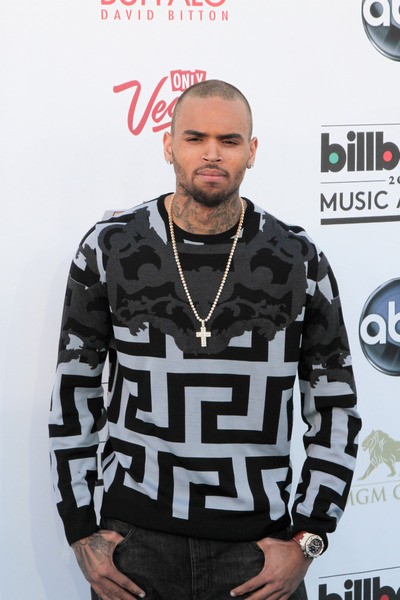 Chris Brown has been accused of attacking a woman, but a nightclub owner says that's not the truth.
24 year old Deanna Gines has filed a complaint with California police, saying she was parting with Brown at the Heat Ultra Lounge in Anaheim after one of his concerts on Saturday. She alleges that Brown shoved her to the ground, resulting in torn ligaments in her knee. Gines later shared a photo of herself in crutches wearing a knee brace.
Brown's representative Nicole Perna told TMZ, "I'm unaware of the incident, as is Chris' lawyer and his entire team.  He was in a great mood after Powerhouse. None of this makes sense." Brown has tweeted, "I didn't do anything."
Brown seems to have an ally in Heat Ultra Lounge owner Mike Joher, who has released a statement in Brown's defense. It reads, "Based on the information which we have gathered from our security company, mall security and other party goers which were at Heat on Saturday night; It is apparent that the alleged incident regarding Chris Brown is false. 
"We know that the claimant was trying to jump on stage and security was doing their job by keeping people away from Chris. There was no way that he could have touched her, his section was roped off and he had heavy security surrounding him. Witnesses state that... she was persistently trying to rush Chris. She was eventually removed from the club...
"Heat staff and security did what they had to, in order to ensure public safety and the safety of the artist. We have no reason to believe the allegations against Chris. He was a complete gentleman and remained professional throughout the entire night. Neither I, nor any of the witnesses we spoke to, saw him push or touch anybody. It is unfortunate that this matter has become an issue. Heat will pursue legal ramifications for slandering our name and the artist."