Chloe Sevigny's Black & White Low-Cut Ensemble - Hot Or Not?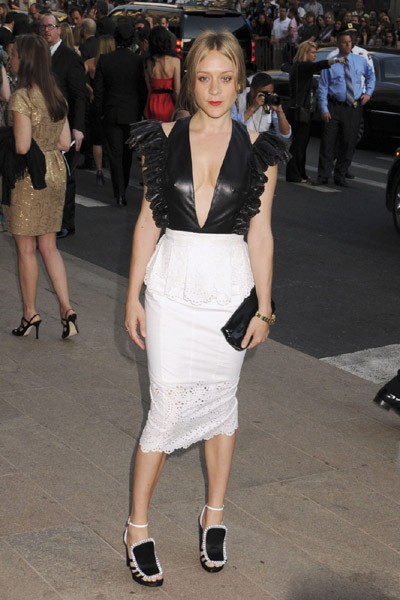 Chloe Sevigny looked provocative at the CFDA Fashion Awards in New York City yesterday.  What do you think of her low-cut black top and white lace skirt? Is it hot or not?
She stars in the upcoming film "The Wait" about two sisters who decide to keep their deceased mother in their home after being informed that she will come back to life. Jena Malone also stars.