Chloe Sevigny Slams 'Big Love'

Actress Chloe Sevigny is facing the wrath of TV executives - she's branded the latest season of her show Big Love "awful".

The star plays a fundamentalist Mormon wife in the series, which is now in its fourth season, but she was disappointed with the writing on the latest episodes. And after opening up about her thoughts on the show, Sevigny is scared bosses at HBO will reprimand her for her scathing comments.

She says, "It was awful this season, as far as I'm concerned. I'm not allowed to say that! It was very telenovela. I feel like it kind of got away from itself. The whole political campaign seemed to me very far fetched. I mean, I love the show, I love my character, I love the writing, but I felt like they were really pushing it this last season. And with nine episodes, I think they were just squishing too much in."

"Oh God, I know. Oh, God. It's too much. It's too much. But I hope the fans will stick with us and tune in next year. There's a lot of people who really love this season, surprisingly. God, I'm going to get in so much trouble."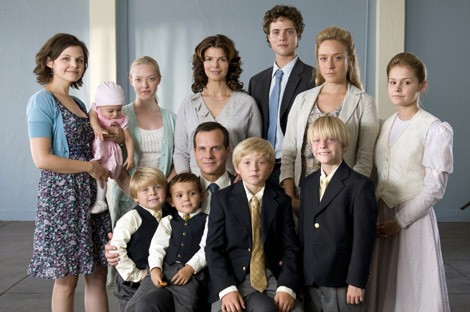 Click Here For More Chloe Sevigny Pictures