Chloë Sevigny Lets It All Hang Out In New Transgender Role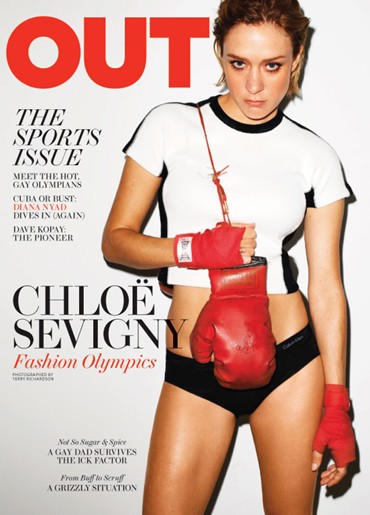 Chloë Sevigny stars in the British television series "Hit & Miss" about a contract killer named Mia who has a secret: she's a transgender woman. When Mia finds out she had a son with a former lover, she juggles caring for her family and maintaining her job as an assassin.
Sevigny prepared for her role by undergoing firearms training, accent coaching and kickboxing lessons. However, she feared what the transgender population would think about the casting.
"I was worried people would be angry that they didn't cast a real person who was transitioning," Sevigny told Out magazine. "I asked why they didn't, and the producers said they didn't find the right person. It's a big responsibility toward that community, and I wanted to do them right."
The series, which debuted in May, kicked off with a striking scene showing Sevigny nude and wearing a prosthetic penis. It wasn't an easy thing to film.
"Being around the men on set, being naked, and having that on, I just felt insecure and uncomfortable. Plus the process to put it on was very involved. I had to shave myself, it's glued on, painted, like any prosthetic. It's not fun to have someone right up in your private parts," she explained before letting out a laugh.
One thing Sevigny has learned is not to use the word "tranny." "I didn't know you weren't supposed to use that word," she now knows. "There are all these tenses too. Look, it's a complex process to go through, and it's a complex thing to talk about. I'm still not even sure if I'm doing it right, and I really don't want to offend anyone."
Read the full Chloë Sevigny cover story now at:
www.out.com/2012/07/11/chloe-sevigny-hit-miss-transgender-hitman