Chloe Moretz Is Awfully Cute At The 'Kick-Ass' Premiere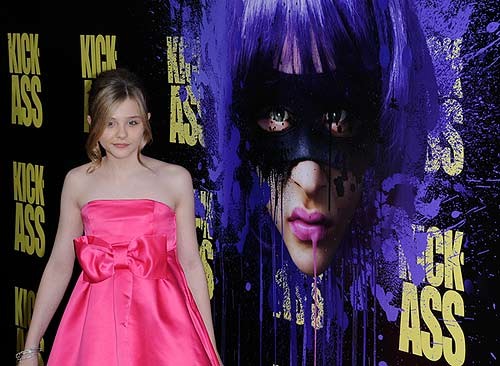 13-year-old Chloe Moretz showed up at the "Kick-Ass" Los Angeles premiere yesterday looking darling in an age-appropriate strapless pink dress.

The film, which hits theaters on Friday, April 16, tells the tale of an average New York teenager (Aaron Johnson) who decides to don a costume and fight crime. Chloe plays Hit-Girl who, along with her father Big Daddy (Nicolas Cage), sets her sights on local mob heavy Frank D'Amico (Mark Strong).

Chloe no longer fits into the outfit she wore for the film. And she is quite happy she'll never have to don the leather costume and mask again: "The suit was really uncomfortable...You can't bend in leather, and so, whenever I would go down, the crotch would rip open...(In some scenes) if you look at the crotch, it has pieces of leather strapped in it and glued in."

The budding young actress also found controversy over her role, as her character uses loads of foul language throughout the violent film.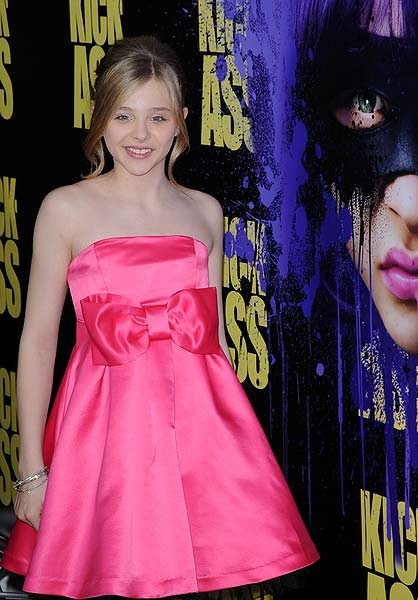 ^ click for next image ^
Click the pics for larger images:
- Click here for more "Kick-Ass" pictures! -