Chloe Grace Moretz Says Her Two Gay Brothers Were 'Treated Horrifically'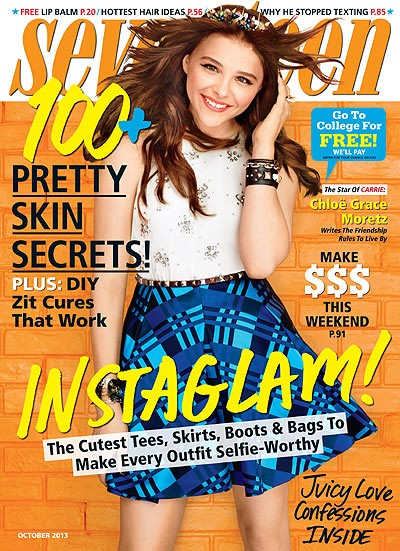 Chloe Grace Moretz, star of the upcoming remake of Stephen King's classic Carrie, covers the October issue of Seventeen magazine.

The up-and-coming star, 16, has four brothers, two of whom are gay; and she says she'll always stand up for them.

"I have two gay brothers and two straight brothers, and my gay brothers were treated horrifically until they grew up and understood how to deal with it," she tells Seventeen. "I will delete you and I will block you, and you will not be a part of my life if you ever say anything bad about my brothers."

She's also very family-oriented, and her advice is to not let anything ever interfere with that.

"Never choose your friends over your family or a boyfriend or girlfriend over the family," she says. "My mom has always taught us that blood is thicker than water. No one will ever understand the dynamic of your family. Ever.
"We are the closest family ever and we are the most insane family ever. It may look weird to others, but to us, it's life."

For more on Chloe, go to www.seventeen.com/Chloe and pick up the October issue of Seventeen, on newsstands September 17th.

Inside Chloe Grace Moretz's Beauty Bag: