Chloe Grace Moretz Reveals Why She Had A Body Double For 'If I Stay'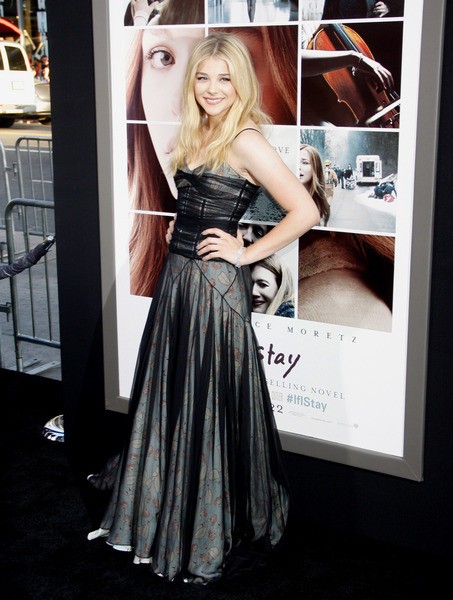 Chloe Grace Moretz admitted that she used a body double for her work in new film "If I Stay."

The 17-year-old rising star plays a cello prodigy named Mia Hall in the film, and that's where her double was needed, because Chloe had no clue how to play the instrument.

During an appearance Tuesday night on Chelsea Lately, host Chelsea Handler let the cat out of the bag, after which Moretz joked, "Don't ruin the movie magic!"

The actress' head was superimposed on her double's body for the scenes where she's playing, but at least she can't say she didn't try.

"I tried to learn the cello for seven months but then I realized it's much harder than any other instrument, so I couldn't really learn it," she says. "So then they just kind of cut my head off and put it onto another girl's body.

"So I'd be doing scenes and my hands are by my sides... I'm playing the cello with my head. And they're like, 'Don't move your body!'"

"If I Stay," based on the young adult novel by Gayle Forman, hits theaters Friday.