Chief Keef Arrested For Driving 110 MPH In Illinois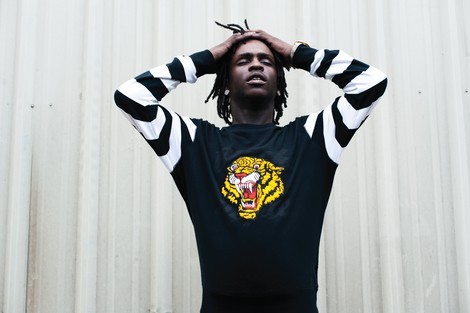 Rapper Chief Keef was arrested for the second time in one week on Monday after police pulled him over for driving twice the legal limit.
 
The hip-hop star, real name Keith Cozart, was traveling in Northfield, Ill., when cops reportedly spotted him travelling at double the 55 miles-per-hour speed limit.
According to TMZ.com, the singer, 17, was cited for speeding and having too many people in the vehicle. Cozart is due back in court on June 17.
 
A week ago, the singer was detained in Atlanta, Ga., and charged with disorderly conduct.
Chief Keef gained notoriety while under house arrest for a weapons charge. He posted several videos to his YouTube account and eventually gained the notice of Kanye West.