Chewbacca's Lightsaber Creates TSA Delay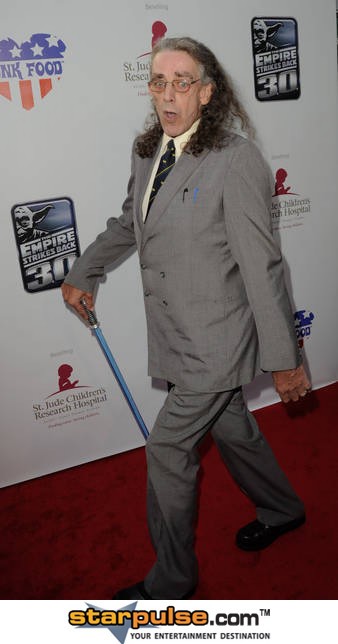 Peter Mayhew, best known for playing Chewbacca in the Star Wars trilogy, created a stir online when he shared a photo of himself waiting for TSA to let him through - because they had a problem with his lightsaber.
The 7'2" actor is currently using a cane stylized as a lightsaber due to a knee injury. When he tried to board a plane last week, the Transportation Security Administration stopped him and made him wait in a wheelchair as they examined the cane.
The ordeal was over by the time the photo was shared on Mayhew's Twitter account with the caption, "Magic words to TSA are not 'please' or 'thank you'.. It's 'Twitter'.. cane released to go home.." However, fans of Chewie quickly tore into the TSA for their actions.
"@TheWookieeRoars @TSA Just learned Star Wars lesson #1: 'Let the Wookie Win,'" and "Peter Mayhew @TheWookieeRoars was stopped by TSA cause he had a lightsaber. I guess it is a weapon after all, which means Star Wars is real," were some of the more amusing posts.
The TSA said of the incident, "Because of the unusual weight of the passenger's cane, a security officer alerted a supervisor. Less than five minutes later, the passenger and cane were cleared to travel."