Cheryl Ladd & Jaclyn Smith Sizzle On The Red Carpet At The TV Land Awards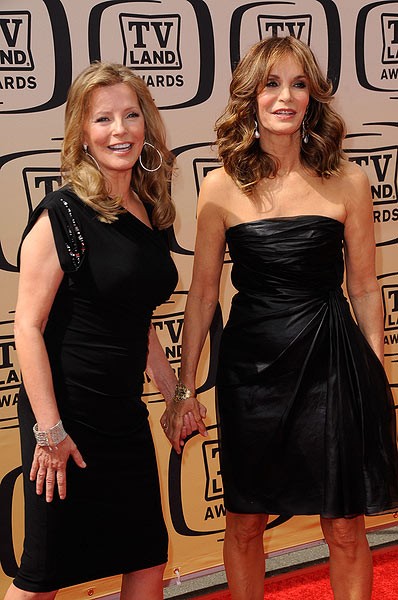 Former "Charlie's Angels" stars (and current GILFs) Cheryl Ladd and Jaclyn Smith showed up at the TV Land Awards in California on Saturday looking fantastic for a couple of "old" broads.

Cheryl, who most recently starred in "Las Vegas" before it was canceled two years ago, is blonde and beautiful at 58! Jaclyn is an unbelievable 64 years old.

The pair were thrilled to receive an award, but Smith said it was "bittersweet, because we're missing a lot of members of our family."

Original angel Farrah Fawcett died last June; and John Forsythe, the voice of Charlie, passed away earlier this month.

Is it genetics? Is it surgery? What keeps these women looking as good as they do? Whatever it is, we want to know their secret.

But what we really want to know is, where was Kate Jackson?!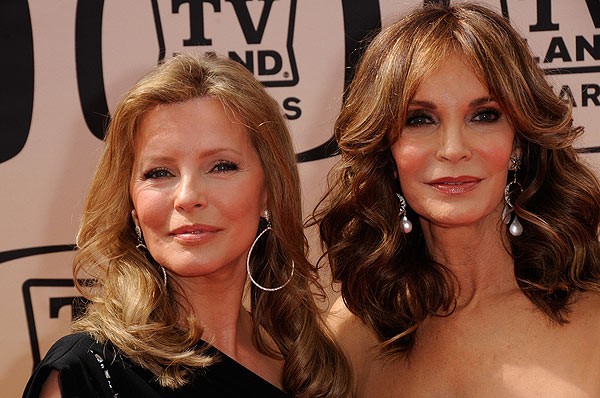 ^ click for next image ^
Click the pics for larger images: