Cheryl Cole Shows Off New Romance In Documentary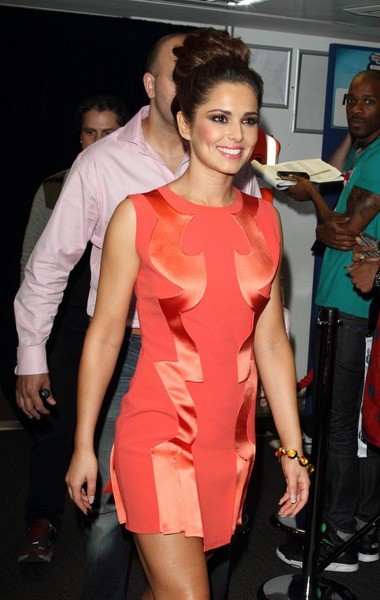 British singer Cheryl Cole is giving fans an insight into her relationship with backing dancer Tre Holloway in a new fly-on-the-wall TV show filmed backstage during her recent U.K. tour.

The Girls Aloud star shot a candid documentary during her time on the road with her solo shows in October, and she put her romance with Holloway on film.

Cole is seen kissing and cuddling Holloway backstage at one of the concerts, and they are also filmed feeding each other candy during a romantic night in and joking around in the back of a car.

The pop star also talks about their romance during the TV program, titled Cheryl: Access All Areas, saying, "Tre is a dancer and he is my boyfriend. And the rest you can figure out for yourself... There is a presence with Tre, he gives 100 per cent on that stage every single time. He doesn't know any other percentage.

"There is a stronger connection and a chemistry you wouldn't have with any other dancer. To have that relationship is rare, to be able to have it with you and share those moments is pretty special actually."

Cole was first linked to Holloway back in August) and she recently insisted she would be keeping the relationship private following the wide media coverage of her acrimonious split from husband Ashley Cole in 2010.

She told Britain's Glamour magazine, "I was always happy to talk about things (with Ashley)... Since then, I've been to hell and back, and I've made a decision: I won't ever talk about a relationship in public again."

Cheryl: Access All Areas airs in the U.K. on Tuesday.