Cher 'Ashamed' Of Comments She Made About Miley Cyrus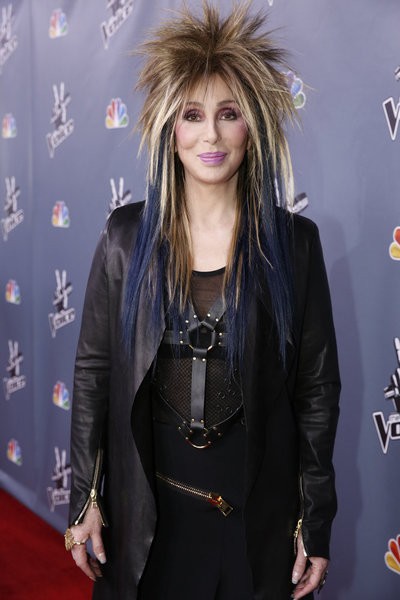 A day after Cher blasted Miley Cyrus over her MTV Video Music Awards peformance, the aging singer says she regrets some of the comments she made and should have kept her "big opinionated mouth shut".

The 67-year-old singer criticized Miley's racy performance, saying it could've been "better" if she had focused on giving a flawless performance instead of shock value.

"I don't give a f**k if [Miley] comes out naked," Cher told E! News. "Just be better, do better. Maybe she's thrilled and delighted (that) everyone's talking about it. And so, that's almost as good as it being great, you know. Especially in this day and age. It doesn't make any difference if you're good. It just makes a difference if people are talking about it."

The singer said she would have been more supportive if Miley had just come out and "rocked the house".

"I would have said, 'You go, girl.' It just wasn't done well," she told USA Today. "She can't dance, her body looked like hell, the song wasn't great, one cheek was hanging out. And, chick, don't stick out your tongue if it's coated."

But she's now having regrets about her comments, and in a twitter rant Wednesday night, she said she's ashamed of the comment she made about "Miley S".

"Re: Miley S... I Think What I Think, but Having Said That...I'm a little ashamed...

"I didn't keep my big Opinionated mouth Shut.WTF is MY PROBLEM ! I'm 2 Old to fall prey 2 'Tell us, Oh wise 1,What did YOU think of M.S?' What I should have said, 'I didn't like it that much, but she's Pushing The Envelope, being an ARTIST! She's Talented, & DIDNT COMMIT A FELONY'" the singer/actress wrote. "But somehow my ego had 2 get ITS 2 CENTS IN! ...I DIDNT SUPPORT A FELLOW ARTIST. TRUTHFULLY SHE WAS Fkng BRILLIANT..CAUSE...WE'RE STILL TALKING ABOUT IT. Ps this is Not an apology 4 what I Thought, its a Reminder, that if I don't practice my principles, I loose (sic) Them".