Cher Announces 'Dressed To Kill' Tour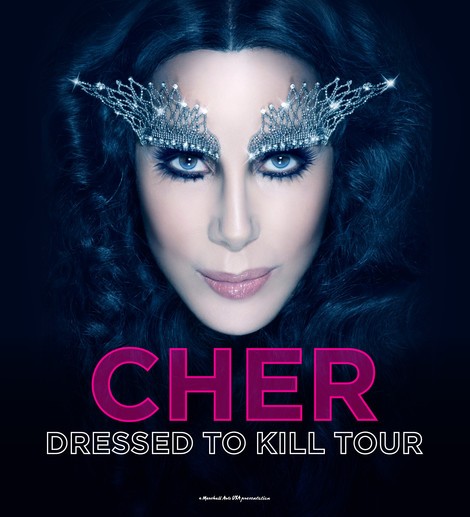 Cher is 67 and still going strong. The singer performed on "Today" this morning and announced that she's going on tour next year.
The pop star belted out some of her hit songs, including "Believe" and "This Is a Woman's World," as well as her new track, "I Hope You Find It," on the morning show.
Cher confessed her new song is a cover of a Miley Cyrus tune from the 2010 "The Last Song" soundtrack.
"I guess she didn't have a hit with it, I don't know because it was just an album cut and they forgot about it and my producer, who's such a genius, thought, 'That would be good for Cher', and I didn't realize it until I finished dishing (sic) her to death," Cher explained.
Last week the singer bashed Cyrus' racy performance at the MTV Video Music Awards. She told reporters:  "I'm not old fashioned. She could have come out naked, and if she'd just rocked the house, I would have said, 'You go, girl.' It just wasn't done well. She can't dance, her body looked like hell, the song wasn't great, one cheek was hanging out."
Cher nearly had to cancel her "Today" Monday morning appearance due to a bout of laryngitis. She tweeted on Sunday night: "MY VOICE...WELL..ITS LIKE JUMPING OUT Of A PLANE, IN A PARACHUTE YOUR MOM PACKED!!! YOU JUST PRAY IT OPENS."
Cher's "Dressed To Kill" tour will kick off in March in Phoenix, Arizona.