Chely Wright & Her Wife Welcome Twin Boys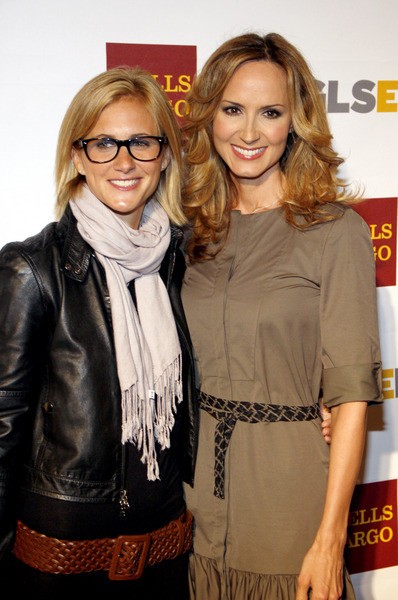 Country star Chely Wright gave birth to twin sons over the weekend. The lesbian singer and her wife, music executive Lauren Blitzer, welcomed the identical twin boys on Saturday.
The babies, named George Samuel and Everett Joseph, were two months premature.
Wright had revealed earlier this year that her children were expected to arrive in June. She just issued the following statement to People.com: "We are grateful for all the amazing medical care and the love and support of family and friends."
When she announced the pregnancy news in January, Wright said, "We feel like God blessed us with twins. We feel our entire relationship has been blessed. We feel lucky and ready to take on the challenges."
Wright came out as a lesbian in 2011 and two weeks later wed Blitzer. The following year she launched philanthropic organization Like Me to stop bullying and promote understanding of the lesbian, gay, bisexual, and transgender community.
Wright is most known for her hit songs "Shut Up and Drive" and "Single White Female." She has also written songs for Brad Paisley, Richard Marx, and Mindy Smith.