Chelsea Handler Signs Deal With Netflix To Host The First On-Demand Talk Show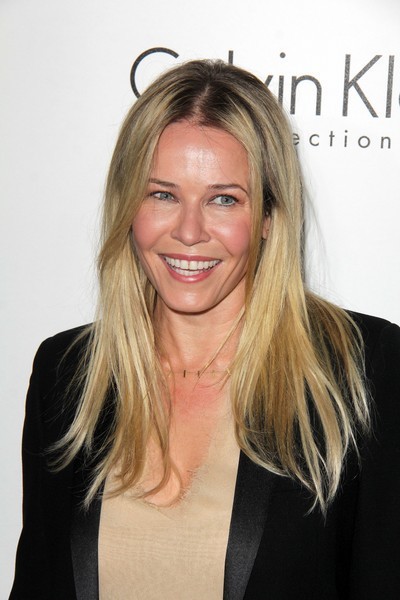 Chelsea Handler has found a new home after leaving E! - she will be taking her unique brand of comedy to Netflix, where she will host an on-demand talk show.
Starting in 2016, Handler will star in a talk show with an "updated format," according to the official release. The show will remain topical and feature celebrity interviews. After rumors of Chelsea heading to CBS to host the Late Late Show were proven to be false, it was widely reported in April she would instead be headed to Netflix for a one-of-a-kind talk show.
Chelsea said in a statement, "If I was going to continue working in this industry, I knew I had to do something outside the box to keep myself interested. I wanted to sit with the cool kids at lunch so I approached Netflix to make sure they were as cool as I thought they were, and when I confirmed my suspicions, like with any other future lover, I made my move. I'm more excited than I've been in awhile, and the team at Netflix is the most forward thinking, alert group I've sat down with in ages. No offense to the Shahs Of Sunset."
Before the talk show debuts, Netflix will air a one hour stand-up special by Chelsea, based on her book "Uganda Be Kidding Me." She will then film four docu-comedy specials starring herself as she attempts to learn about popular culture.
It will be interesting to see how an on-demand talk show will perform. Today many viewers enjoy talk shows the day after on streaming media, instead of staying up late to watch the TV broadcast. However, today's talk shows are very topical with their jokes, basing them on events that happened earlier in the day. Will a digital talk show be able to keep up? Will they produce an episode every day? Or will they create something similar to HBO's "Last Week Tonight with John Oliver" and develop a weekly wrap-up show?
Whatever happens, Chelsea's on-demand may be the curveball the stale talk show format needs.