Chelsea Handler Pokes Fun At Jennifer Aniston's Nipples & Makes Her Cry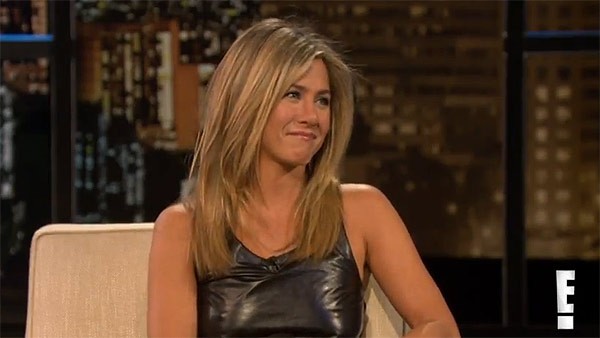 Jennifer Aniston helped Chelsea Handler kick off the new season of her hit talk show Chelsea Lately Monday night, and the comedienne was quick to poke fun at the Friends star's often "pronounced" nipples.

"I'm very excited because you play a stripper in your new movie (We're the Millers). I know it's not close to coming out yet, but you know everyone here at work loves your nipples, right?" Handler asked an embarassed Aniston, who covered her face with her hands and said, "Oh geez."

"Every time she comes on this show, there's always something where her nipples are very, very pronounced," Handler added. "Not today! Oh, actually I can see one!"

Things went from funny to sweet though when Chelsea began talking about Jen's fiancee, Justin Theroux, and the actress started to get teary-eyed.

"I just got verklempt," she said, holding back the tears.

"He's the greatest guy ever," Handler says. "You guys make the greatest couple ever."

Theroux popped the question on August 10th in New York, presenting Aniston with an eight carat diamond ring.

Watch the two clips below...