Chelsea Handler On Playing Her Own Sister And Giving Up Vodka (Not Really)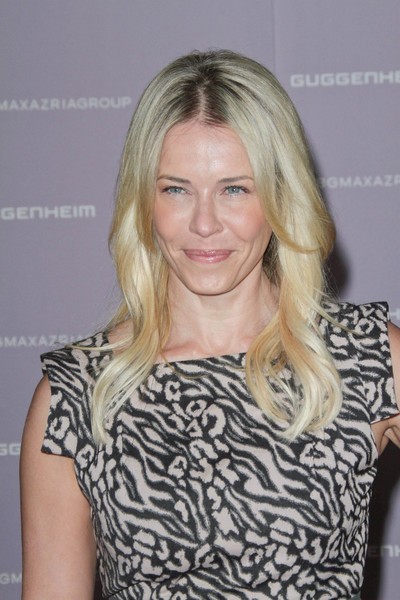 NBC's new comedy Are You There, Chelsea? is based on Chelsea Handler's memoirs, including Are You There Vodka, It's Me, Chelsea. Chelsea Handler does not play herself. She cast herself as her sister, named Sloane one the show but not in real life.
"We had to change the name for legal reasons so my own family can't sue me," Handler told the Television Critics Association on Friday. "It's a pleasure to play my sister because everything I've been accusing her of is brought to life before her eyes."
Laura Prepon plays Chelsea Handler. Sloane will appear in seven of the 13 episodes airing this season. "It's Laura's show really and the show's based on me so I wanted her to have as much time without me as possible, but it needed up being a really fun character so we ended up doing it as often as I possibly could, which was seven times. I'd love to be in it as much as I can but I have some other jobs."
NBC did not stick with the book's title, dropping the alcoholic reference. Handler supported the change to appeal to audiences outside her usual readers or followers.
"We just thought Are You There, Chelsea? was a fun play on are you there, am I me? Not everybody is as into alcohol as much as I am. It's not cable, it's network. We wanted to have a broader appeal, whether or not they have as big of a drinking problem as I do."
Handler added that Prepon's version of her character is a bit softer, less angry than she was in real life. "I like myself much better as her"
Are You There, Chelsea? premieres January 11 on NBC.