Chelsea Handler Gets 'Dream Guest' David Hasselhoff On Her Show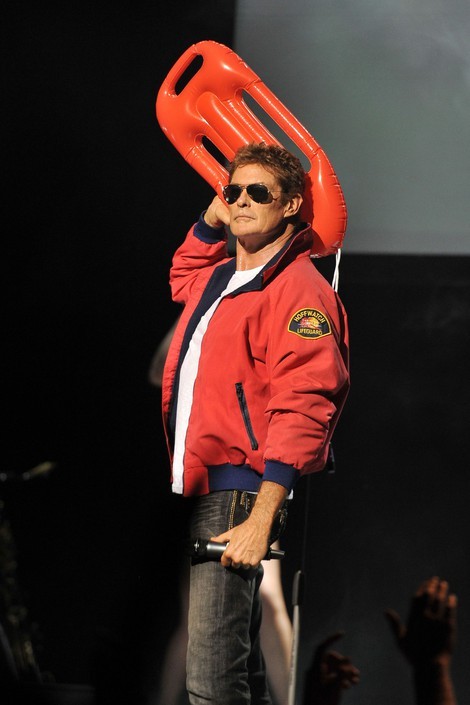 David Hasselhoff proved himself a good sport on TV on Tuesday when he joined one of his biggest critics for a chat.

Comedienne, actress and TV host Chelsea Handler has been picking on the former Baywatch star for years on her Chelsea Lately show, while constantly inviting him on the program.

Hasselhoff finally gave in and agreed to be Handler's guest, bringing her a goodie bag of gifts and a cardboard cut-out of himself as peace offerings.

The host said, "I'm very happy that you finally came on the show because every time I'm being interviewed, they ask me who my dream guest is and I always say David Hasselhoff. I've been trying to get you to come on because you know I make fun of you almost every day."

Hasselhoff responded, "My daughters tell me that. They come running in and say, 'That b**ch is on you again...!' But they love you."