Chelsea Clinton Quits NBC Gig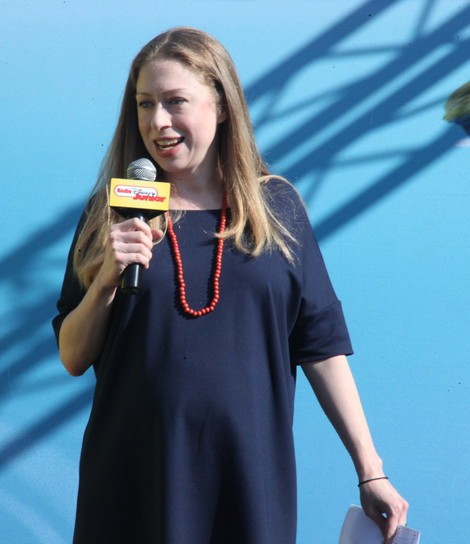 Chelsea Clinton, who is pregnant with her first child, is quitting her job at NBC. Clinton explained on Facebook: "To continue focusing on my work at the Clinton Foundation and as [husband] Marc and I look forward to welcoming our first child, I have decided to leave my position as a NBC Special Correspondent."
The daughter of former President Bill Clinton and 2016 presidential hopeful Hillary Clinton, Chelsea joined NBC in 2011. Her work was featured in the "Making a Difference" segment that aired occasionally on the network.
Clinton talked about the wonderful people she met while working for the network, including those who focused their lives on helping children through after-school programs and other activities.
She added on Facebook: "It's been a privilege to be part of the NBC Family. I admire the work and dedication that their reporters, producers, crews, editors and studio teams deliver every day, particularly as I personally experienced through the stewardship of Brian Williams at Nightly News and Rock Center."
She made headlines earlier this year after it was revealed her salary was upwards of $600,000.
According to the New York Daily News, Alex Wallace, a senior vice president of NBC News, said of Clinton: "Chelsea's storytelling inspired people across the country and showcased the real power we have as individuals to make a difference in our communities. While she will be missed, we look forward to working with her in the future."