Chef Gordon Ramsay's Wife Is Hot - Who Knew?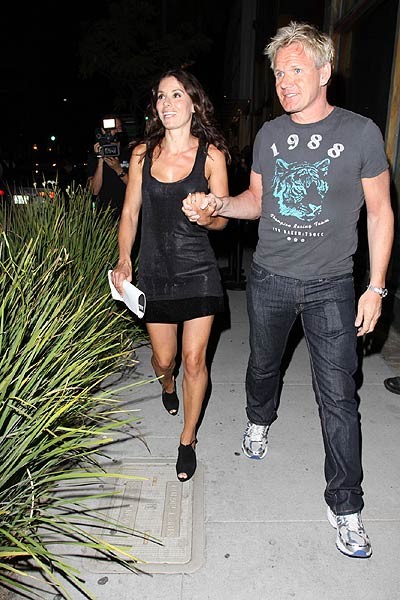 We spotted British chef Gordon Ramsay and his wife Tana at the Lazarides Gallery in Beverly Hills on Thursday. Who knew his wife was so hot?

The "Hell's Kitchen" host slammed a huge cake onto host George Lopez's head on his talk show.

Chef Ramsay started the food fight as he judged a cake decorating competition between Lopez and HK winner Holli Ugalde.

Gordon, who has recently been criticized for getting botox and his teeth whitened, confirmed this week that he is planning to open an English-style pub in LA.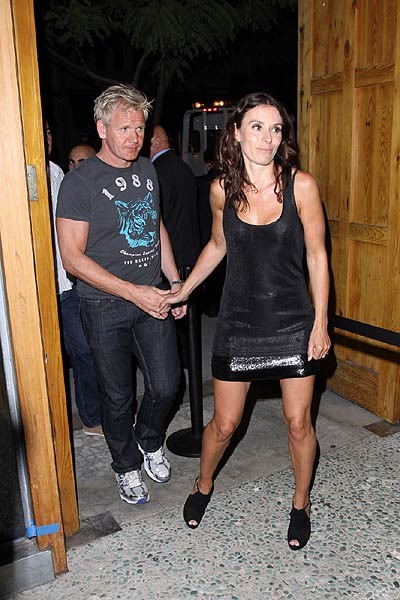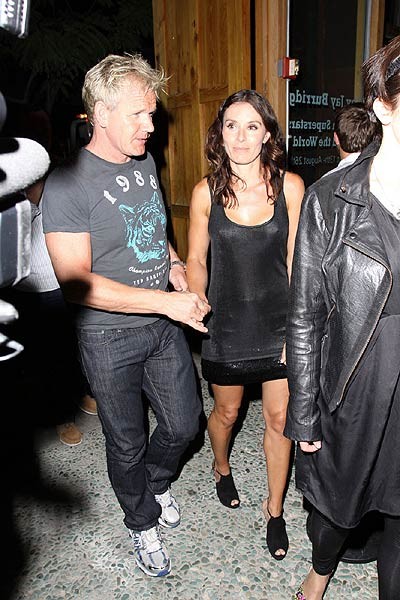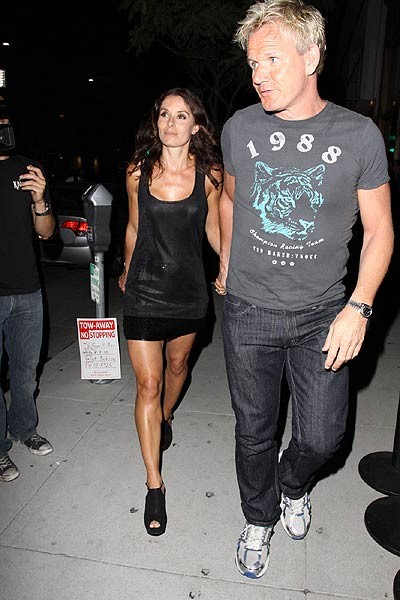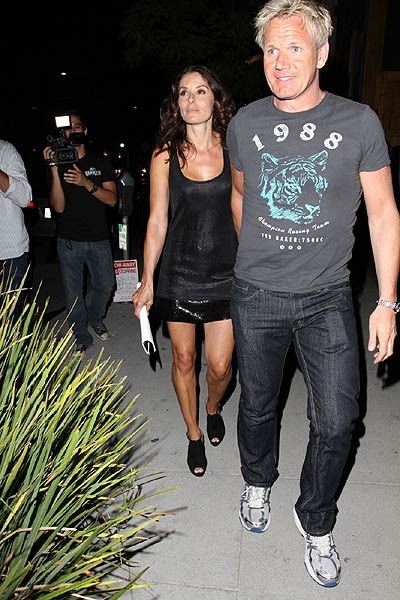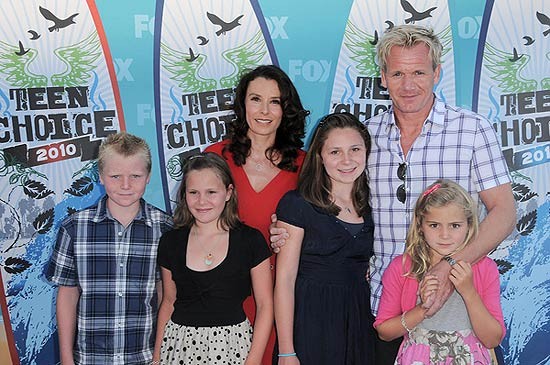 More: Celeb Photo Features | Fashion Photo Features
Click for more great Gordon Ramsay pictures: