Chef Gordon Ramsay Dishes On Season 11 Of 'Hell's Kitchen'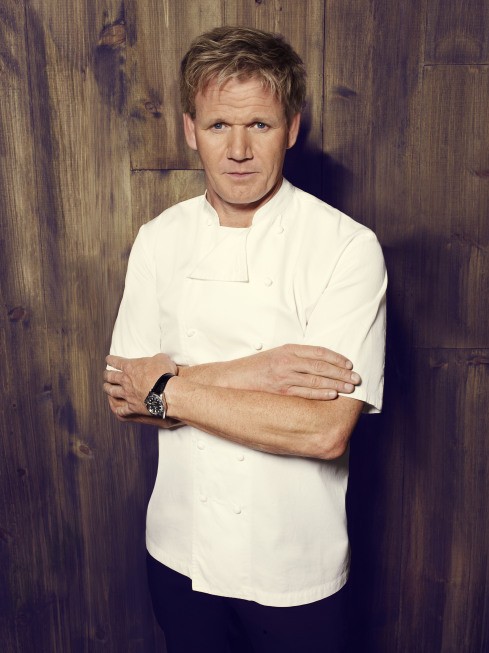 Chef Gordon Ramsay is an imposing figure on FOX's Hell's Kitchen, putting chefs to the test - and putting the incompetent and arrogant in their place. But to see him on Hell's Kitchen is to know only one side of Chef Ramsay, who has four TV shows on FOX alone, more Michelin stars than most chefs can even dream of, and a much warmer personality than commercials would have you believe. BFTV recently checked in with Chef Ramsay to get the inside dish on Season 11 of Hell's Kitchen.
"I'm in love with it now," he said of starting up the competition for an eleventh cycle. "I'm in love with the restaurant. I'm in love with the competitive edge. It's like launching a brand new restaurant every time."
Part of Hell's Kitchen's longevity comes from the fact that Ramsay and his team are constantly evolving the series to keep up with the ever-changing culinary world, and Season 11 has seen numerous changes, beginning with last week's season premiere that featured a live signature-dish tasting for the first time in the show's history. "This year we did something completely different where I said, 'Look, just respond to cooking live better than ever before,' and if you don't, you shouldn't be a chef," Ramsay explained, "because forget the cameras. Forget the show. Behind the scenes when you're in a restaurant, you are live and when you kick off, you can't just stop and say 'I'm not quite ready.'"
"We've been so much more adventurous with their challenges as well," he continued. "We try to make it relevant in terms of the multi-cultural world. We've gone out on some extraordinary field trips. We've done some amazing charity events that have put the pressure on unlike never before.
"Then I introduced the chef's tables quite early on, because that put [the chefs] under scrutiny. [We] tried to find out who their sort of mentors were and their heroes and try to incorporate those guests, so they weren't just sort of cooking on a show. All of a sudden they're now cooking for some big mentors."
Even the chef's support staff has changed this season. As noted in our Season 11 preview, longtime sous chef Scott Leibfried is absent for the first time, but original maitre'd Jean-Phillippe Susilovic has returned. "Scott has gone on and opened up his own restaurant up in Santa Barbara, and obviously I can understand why he wants to have focus on that," Chef Ramsay said. Liebfried's replacement is James Avery, whom the chef described as "a young, dynamic [chef who] first started working with me on Kitchen Nightmares four years ago."
Ramsay expressed how happy he is to have Susilovic return to the dining room after a prolonged absence. "I feel so much more relaxed that we can deliver that level of service this year better than ever before, because we have Jean-Philippe back," he continued. "He opened up his amazing restaurant back in Belgium two years ago and I said to him, 'Look, I don't mind helping you out if you want to do an undercover Kitchen Nightmares.' He got upset, he said, 'Whoa, you can't do Hell's Kitchen without me and I want to come back,' so he's back this year and that has just lifted the team's spirits and the dining room beyond belief."