'Cheers' Tops Poll Of Best TV Theme Songs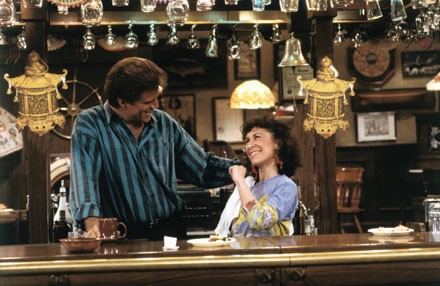 Two decades after the last episode of Cheers, "Where Everybody Knows Your Name" still resonates as the best TV theme song, according to readers of TV Guide Magazine. The mag asked readers to help them find the 60 best themes since the dawn of television, and some of the choices may surprise you.
Of course, Cheers' theme being on the list isn't too much of a shocker - it was actually featured in several other shows on the list as a joke or reference and some of its episodes are considered the best of all time. TV Guide also rated the show the 18th greatest in a recent list.
The Mary Tyler Moore Show took second with "Love is All Around." The tune would later be covered by Sammy Davis Jr. and Joan Jett.
The original Hawaii Five-O brass instrumental came in third. It was re-recorded for the new series and is a mainstay for the University of Hawaii's marching band.
M*A*S*H's "Suicide is Painless" was the only track in the top 10 that was not written explicitly for the show it appeared on. It was first used in the credits of the film.
Friends' "I'll Be There for You" is iconic for the 90s, and the show's popularity put the tune on the Hot 100 for eight straight weeks in 1995.
The Beverly Hillbillies, Route 66, The Jeffersons, Sesame Street, and The Fresh Prince of Bel-Air rounded out the top ten with their themes.