Check Out 'What Maisie Knew,' On DVD, Blu-ray & More Aug. 13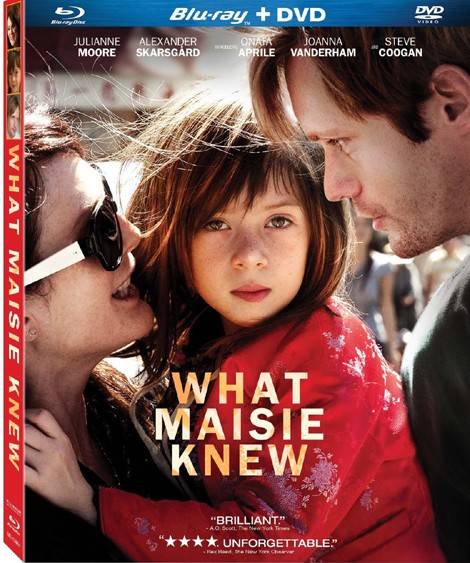 Based on the classic Henry James novel, a little girl observes the frantic comings and goings of her divorcing parents and their respective lovers.
Seven-year-old Maisie is caught in the middle of a custody battle between her mother, Susanna, an aging rock star, and her father, Beale, a major art dealer. In a race to win the court's favor, Beale marries Maisie's nanny Margo, prompting Susanna in turn to marry friend and local bartender Lincoln.
Both forced into a battle neither wishes to be a part of, Margo and Lincoln come to empathize with Maisie's position and over time with each other's situation. Enticed by the notion of making their own surrogate family, the trio must either submit to the will of Maisie's parents or eventually face their wrath.
"What Maisie Knew" tells the story of a captivating little girl's struggle for grace in the midst of her parents' bitter custody battle.
Julianne Moore and Alexander Skarsgard star.