Check Out 'We Bought A Zoo,' Now On Blu-ray, DVD & Download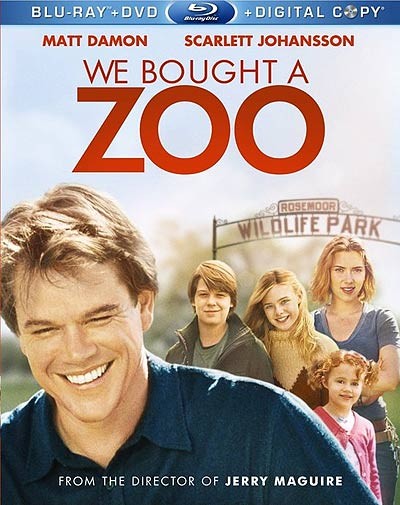 In "We Bought A Zoo," a widower (Matt Damon) purchases a zoo in order to bring his family back together.

Thed Twentieth Century Fox adaptation of Benjamin Mee's autobiographical memoir centers on a Los Angeles newspaper columnist and adventure writer who, as a single father, faces the challenges of raising his two young children. 
Hoping that a fresh start and a new life will restore their family spirit, Mee quits his job and buys an old rural house outside the city with a unique bonus feature: a zoo named the Rosemoor Animal Park, where dozens of animals reside under the care of head zookeeper Kelly Foster (Scarlett Johansson) and her dedicated team.  

With no experience, limited time and a shoestring budget, Mee sets out with the support of his family and the local community to reopen the zoo.  Now, Benjamin is no longer reporting an adventure story; he's living it in his own backyard.
Damon confessed that he "freaked out" filming key scenes as he was forced to handle snakes and face down a grizzly bear. He told Live magazine, "Scarlett loved the snakes. I was totally freaked out by them to start, as I'd never picked up a snake before. I had some childish fear of being bitten, but I was assured they weren't poisonous. They were really quite friendly. You just drape them all over you."