Check Out 'Under The Tuscan Sun' For The First Time On Blu-ray July 3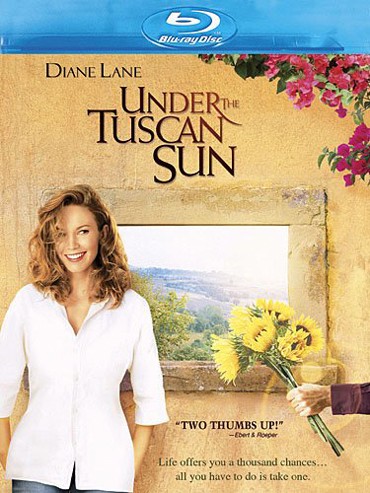 A woman starts her life over with a new home in a new land in the romantic comedy drama "Under The Tuscan Sun."
Frances (Diane Lane) is a writer in her mid-'30s who feels emotionally derailed after her divorce. Unhappy and unable to write, she isn't sure what to do with her life, and her best friend Patti (Sandra Oh) decides she needs some time away from her problems. With that in mind, Patti gives Frances a ticket for a two-week tour of the Tuscany region of Italy; while there, Frances finds a dilapidated old villa.
Charmed by the warmth, beauty, and charm of the small town of Cortona, Frances impulsively decides to buy the villa, thinking she can fix it up herself. The home proves to be more of a handyman's special than she imagined, but as she slowly gets the hang of household maintenance, Italian style, Frances develops a new confidence as she makes friends with her neighbors and finds love with a handsome local named Marcello (Raoul Bova).
Under the Tuscan Sun is loosely adapted from the memoir by Frances Mayes, who (unlike the leading character of the film) remained happily married during her sojourn in Tuscany.
Experience the inspiring romantic comedy starring Academy Award nominee Diane Lane (Best Actress, 2002, Unfaithful) for the first time on Blu-ray, featuring an all-new digital restoration with enhanced picture and sound.