Check Out 'Trouble With The Curve' On Blu-ray Combo Pack, DVD & More Dec. 18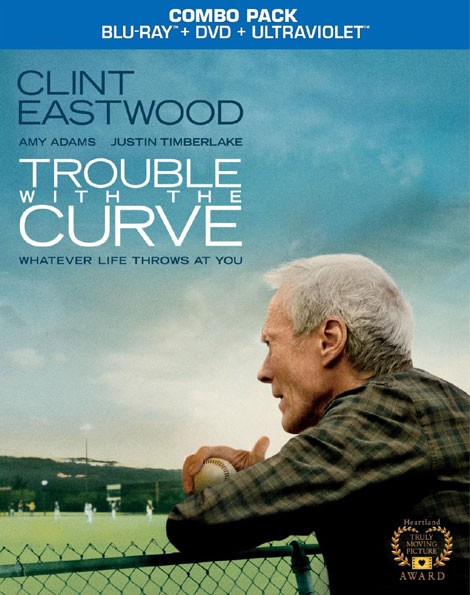 An aging baseball scout (Clint Eastwood) with failing sight hits the road with his estranged daughter (Amy Adams) to pursue a promising young ballplayer, and they learn just how much they have in common as they make their way from Georgia to North Carolina in "Trouble With The Curve."

For decades, Gus Lobel (Eastwood) has been one of the best scouts in Major League Baseball. But these days his eyes just aren't what they used to be, and as a phenomenal young batter enters the draft, the owners of the Atlanta Braves cast a shadow of doubt over Gus' judgment. Meanwhile, his daughter Mickey ( Adams) is an aspiring partner at a major Atlanta law firm.

In the wake of his wife's death, Gus sent Mickey away, and their relationship has been strained ever since. But she knows a thing or two about baseball, and recognizing that her father's job is in jeopardy, she decides to help him -- even at the risk of derailing her own career. Now, throwing caution to the wind (and ignoring her gruff father's objections), Mickey joins Gus for a scouting trip that could keep him in the game until he's ready to retire, as well as repair a father/daughter relationship that once seemed all but lost.

Justin Timberlake, John Goodman, Robert Patrick, and Matthew Lillard co-star.