Check Out Tom Cruise In 'Jack Reacher,' On DVD, Blu-ray & More May 7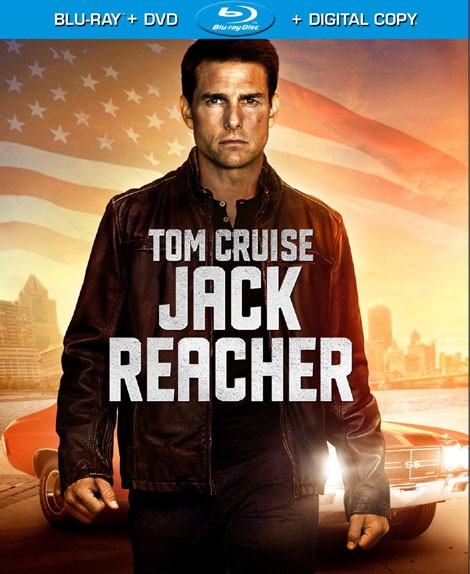 After a gunman kills five people with just six shots, all of the evidence points to the suspect who is in custody. But when he is interrogated, the suspect claims his innocence and tells the police to "Get Jack Reacher!"
Reacher (Tom Cruise) sees the story on the news and comes to town in order to confirm the man's guilt, but instead turns up an unexpected enemy with a secret and a skill for violence.
The character was created by British author Lee Childs, who has written 18 books featuring the antihero.
While promoting the film, Cruise told Jimmy Fallon: "There's a scene where I'm kicking a guy in the b**ls, the testicles... It was a human being, (but) no testicles were injured in the making of the film! We had to do the take over and over again, and the first 10 times it was like 'Yeah!'"
Co-star David Oyelowo said there was a lot of destruction on set.

He explained, "Nine cars were totaled during these three weeks of shooting. At one point there was a collision between Tom and Jai Courtney where the air bag was deployed as well. No one got hurt. Safety was paramount but it was harrowing at points. Tom is so incredible in that car and we had a lot of training so the margin for error though small, we were safe and surrounded by technicians should anything happen."