Check Out 'Thunderstruck' On Blu-ray Combo Pack, DVD & More Dec. 4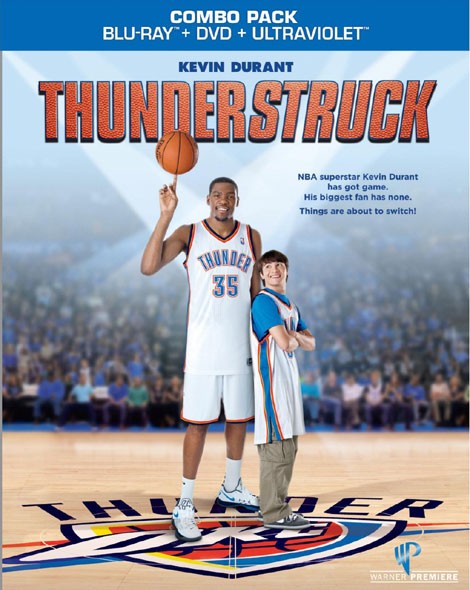 When Brian, a hopelessly uncoordinated young basketball fan magically switches talents with his hero (NBA superstar Kevin Durant, playing himself), he becomes the star of his high school team...while Kevin Durant suddenly can't make a shot to save his life.
But with the NBA playoffs approaching, Brian learns that being a true winner involves working hard at your own game, and he tries to make things right in time to prevent a catastrophic end to his hero's season.

Prepare for a slam dunk as "Thunderstruck" arrives on Blu-ray Combo Pack, DVD and Digital Download on December 4 from Warner Bros. Home Entertainment Group.
From Warner Premiere and director John Whitesell (Big Momma's House 2), "Thunderstruck" stars 3-time NBA All-Star and gold medalist Kevin Durant as himself, Taylor Gray ("Bucket & Skinner's Epic Adventures"), Brandon T. Jackson (Tropic Thunder, Percy Jackson and the Olympians: The Lightening Thief), Doc Shaw (Disney's "Pair of Kings") and Jim Belushi ("According to Jim").