Check Out Three Film Legends in 15 Movies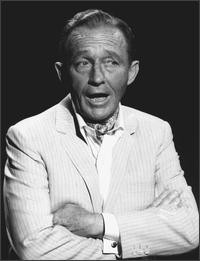 Universal Studios Home Entertainment celebrates the Golden Age of Hollywood this holiday season with the November 14 release of "
Cary Grant
: Screen Legend Collection," "
Bing Crosby
: Screen Legend Collection," and "
Rock Hudson
: Screen Legend Collection."
The first three in a series of special DVD collections honoring some of the world's most unforgettable stars, each three-disc set features the work of three very different performers: Cary Grant, a debonair man of the world, Bing Crosby, an easy-going comedian with a golden voice and Rock Hudson, the epitome of All-American looks and clean cut charm.
Each three-disc collection is priced at $29.98.