Check Out The Worst Oscar Looks Of All Time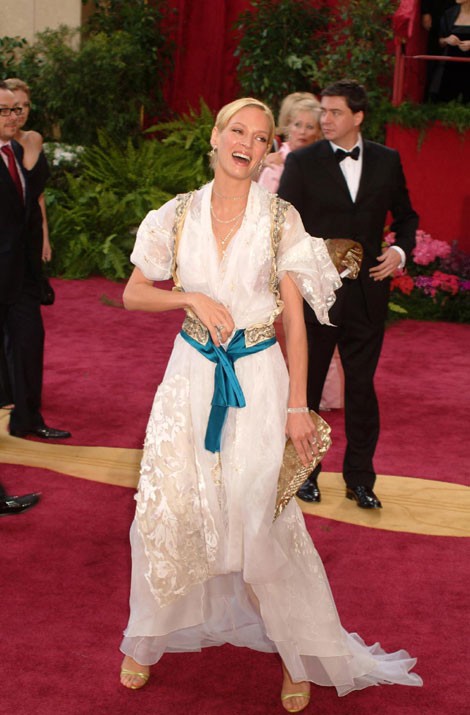 Tonight, the Academy Awards mark the biggest event of the year in Hollywood. But it isn't just the winners that draw attention - it's also the red carpet looks.
Here's hoping stars this year don't have their own Bjork weird-swan-dress moment and end up with their names forever engraved on the Worst Dressed List, which already includes Gwyneth Paltrow, Uma Thurman, Celine Dion and Faith Hill.
Check out five of the worst Oscar looks of all time...
Starpulse is hosting an Oscars Twitter party!

Join us live from the red carpet at 5:30 ET and press room as we tweet photos, quotes and commentary from Hollywood's biggest night of the year. We welcome you to share your funny, sincere or snarky comments and predictions with us as the ceremony unfolds!

Follow us @Starpulse #StarpulseOscars