Check Out 'The Wizard Of Oz' 75th Anniversary Edition, Now On Blu-ray & Blu-ray 3D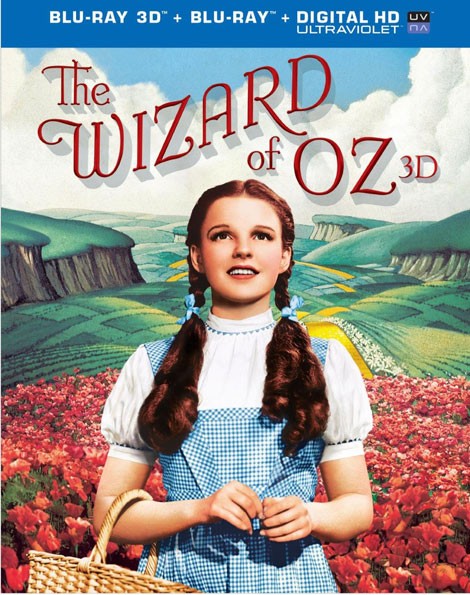 "The Wizard Of Oz" is the tale of a young Kansas girl who dreams of a better world "somewhere over the rainbow."
When Dorothy (Judy Garland) is thrust into the eye of a tornado and lands in the fantasy world of Oz, she soon finds herself in a heap of trouble with three hapless misfits to guide, an evil witch at her heels, and no way to get home.
Ray Bolger plays the Scarecrow; Bert Lahr is the Cowardly Lion; Jack Haley plays the Tin Woodman and Margaret Hamilton is the Wicked Witch.
Adapted from L. Frank Baum's timeless children's tale, the magic of MGM's wonderfully colorful and unique fantasy has melted hearts for more than seven decades with its indelible melodies and transcendent themes of family, home and the courage to pursue dreams.
To celebrate the movie's 75th anniversary, Warner Bros. Home Entertainment has brought "The Wizard of Oz" into the present and beyond with a brand new kind of magic: 3D Blu-ray™.
The 1939 film won five Academy Awards, including "Best Picture," "Best Song" and "Best Original Score."