Check Out The Super-Cool 'Hunger Games' Teaser 'Motion Poster'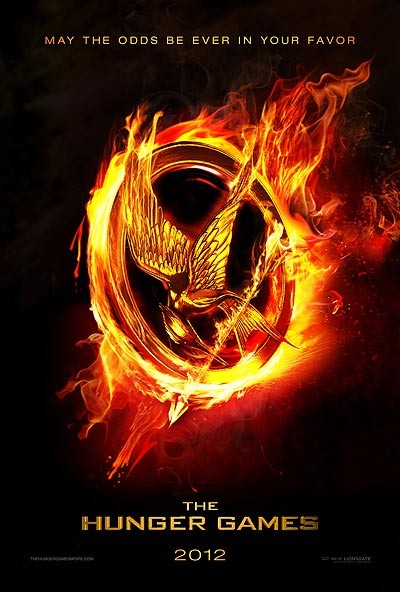 Lionsgate Film officially released the first teaser poster for 2012's highly anticipated The Hunger Games, based on Suzanne Collins' bestselling novel, and you can check it out below.

The animated motion poster will be on display at this year's Comic-Con this week at the Lionsgate booth.

The Hunger Games features an all-star cast including Jennifer Lawrence, Josh Hutcherson, Liam Hemsworth, Woody Harrelson, Elizabeth Banks, Donald Sutherland and Lenny Kravitz. Gary Ross directs the film, which hits theaters March 23, 2012.

This coming weekend Lionsgate will be giving away collectible Hunger Games mini-posters at select theaters (see list below).

Fans can go to the film's Facebook page and 'Like' it until this Sunday July 24th to enter the 'Ultimate Hunger Games Fan Sweeps' for the chance to win a visit to the set of the film and meet some of the stars! The winner will be announced online next week.
List of participating cinema giving away Hunger Games mini-posters:
AMC Theatres
Carmike Cinemas
Celebration Cinemas
Cinemark Theatres
Clearview Cinemas
Marcus Theatres
Megaplex Theatres
Muvico Theatres
Malco Theatres
Rave Motion Pictures


Official Hunger Games Website
Official Hunger Games Facebook Page
Official Hunger Games Twitter