Check Out The Sexy Trailer For 'The Tourist,' Starring Angelina Jolie & Johnny Depp (Video)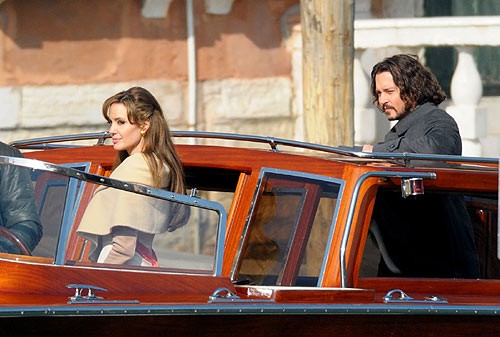 After the first photos of Angelina Jolie and Johnny Depp shooting a movie together in Venice surfaced online a few months ago, the buzz began to increase about their upcoming film, "The Tourist." Today, the first trailer was released and now we can all get a glimpse of what the early buzz was about. Watch it below!

The film, a remake of the 2005 French film "Anthony Zimmer," centers on an American tourist (Depp) who travels to Italy to mend his broken heart. During his trip he meets a mysterious woman (Jolie) - and not by coincedence - who uses him to get to a criminal with whom she once had an affair. The tourist realizes this and things turn to a deadly game of international intrigue.
Due in theaters December 10, "The Tourist" also stars Paul Bettany, Rufus Sewell, and former James Bond Timothy Dalton.
Click for tons more great Angelina Jolie pictures:
Click for more great Johnny Depp pictures: