Check Out The Scintillating 'Magic Mike' On DVD, Blu-ray & More Oct. 23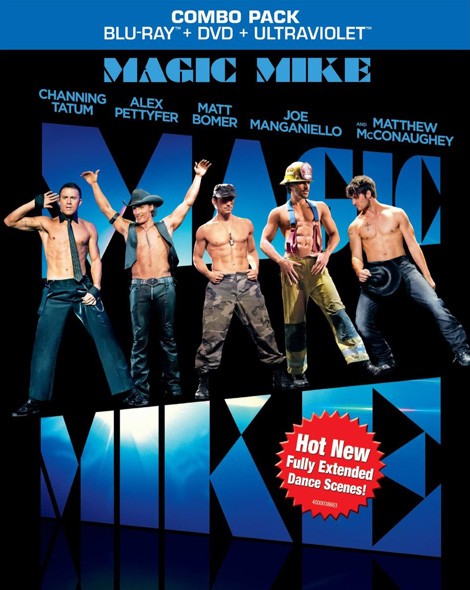 Channing Tatum stars in "Magic Mike," a drama following an upstart male stripper (Alex Pettyfer) who is mentored by a veteran dancer named Magic Mike played by Tatum.
Mike is an entrepreneur with a lot of talent and a lot of charm. He spends his days seeking the American dream, from roofing houses to designing furniture. At night, he takes off his clothes for money. The hot headliner at an all-male revue, Mike has been working at the strip club for years, showing off his original dance moves. But eventually a new woman enters his life, and it makes him second guess his late-night occupation.
Steven Soderbergh directed from a script by Reid Carolin, whose screenplay was inspired by Tatum's work as a stripper before he made it in Hollywood.
Matthew McConaughey, Matt Bomer, Joe Manganiello, Cody Horn, and Olivia Munn co-star.