Check Out 'The Other Woman,' On DVD, Blu-ray & More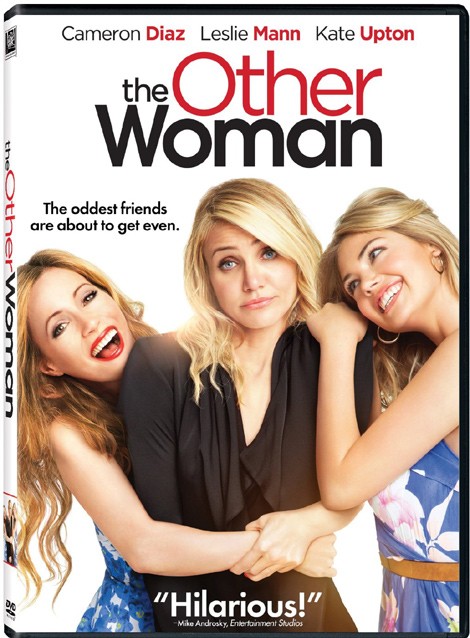 When Carly Witten (Cameron Diaz) discovers that her boyfriend Mark (Nikolaj Coster-Waldau) is married, she tries to take control of her life.  Then she meets the wife (Leslie Mann) that he's been cheating on.
The pair become unlikely friends and discovers a third woman (Kate Upton) whom Mark is having an affair with.
The trio team up to exact their revenge on the unsuspecting cheater.
Upon its theatrical release in April, Starpulse called it "a total chick flick with a very old fashion feel to it."
Upton said of working with more seasoned actresses Diaz and Mann: "I'm so lucky. I didn't know what to expect when I first came on set and they opened their arms to me and made me feel really comfortable instantly. They supported me every step of the way.
"I know that in my life, my girlfriends are one of the most important relationships I have, going through the good times and the bad times. So it really was an amazing script because it shows that it's true in real life."
Diaz also loved working with the Sports Illustrated swimsuit model and funnywoman Mann. She told E! News: "To work with Leslie Mann and Kate Upton, who are just two of the greatest shining bright beauties. Leslie Mann blows my mind, she is so fearless, and we didn't know Kate beforehand, but she literally just slipped right in...She's fantastic. And Leslie, Kate and I had a great time."