Check Out 'The Muppet Movie' 35th Anniversary Edition On Blu-ray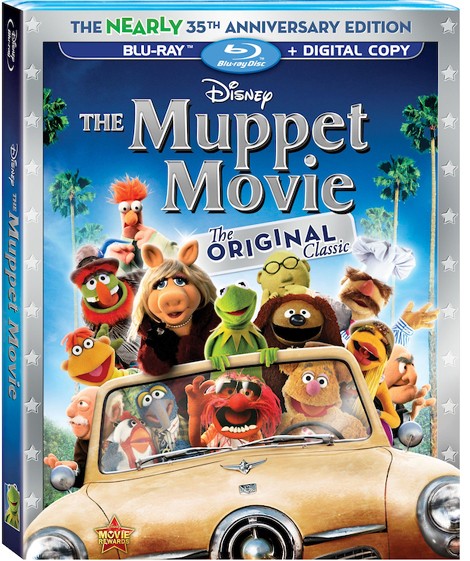 Kermit and the gang decide to take a trip to Hollywood. They begin their journey on a bicycle pedalled by Kermit, but friends accumulate along the way, and they change vehicles to accomodate them.
They have the additional challenge of fending off the entreaties of the heartless Doc Hopper who wants Kermit to make some advertisements promoting fried frog legs. Kermit must also cope with his amorous feelings for Miss Piggy, and hers for him. Once in Hollywood they encounter many stars.
See how the Muppets began, with the nearly 35th Anniversary Special Edition of the original, classic that started it all — "The Muppet Movie," produced by the cultural icon and Muppet creator himself, Jim Henson! 
Witness the hilarious origins of everyone's favorite Muppets - Kermit the Frog, Fozzie Bear, Miss Piggy, Gonzo, Animal, and the rest — as they embark on an inspirational and laugh-filled road trip to follow their Hollywood dreams. 
And now for the first time, you and your family can see the Muppets make the "rainbow connection" in vibrant Blu-ray Hi-Def.

"The Muppet Movie" was originally released in 1979.