Check Out The 'Men In Black III' Trailer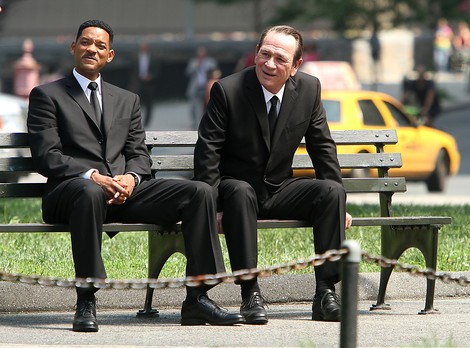 Will Smith and Tommy Lee Jones return to the kooky world of the top-secret government agents who protect our planet from hostile aliens in the third entry of the "Men in Black" film series.
In the trailer, J (Smith) is informed that his partner has been dead for 40 years, so he travels back to 1969 to find the younger version of K, played by Josh Brolin.
"Men In Black III" will be the first film in the franchise to be presented in 3D. During filming last summer, Smith made headlines for irritating New York City residents with his massive trailer, which he parked on the streets of Soho.