Check Out 'The Killing Fields' 30th Anniversary On Blu-ray Jan. 7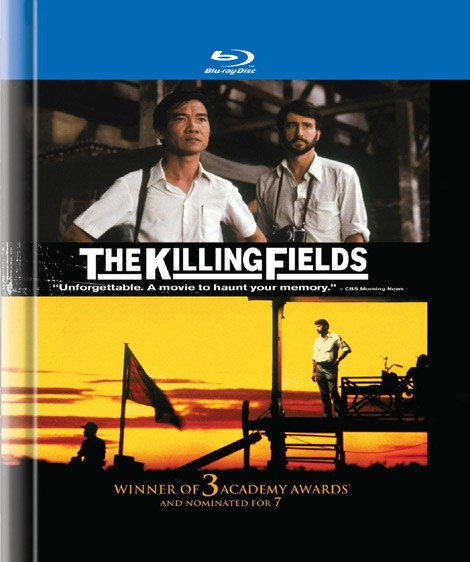 New York Times photographer Sydney Schanberg and his interpreter Dith Pran are caught in the madness that is Pol Pot's bloody 'Year Zero' cleansing campaign in "The Killing Fields." It eventually claims the lives of more than 2 million Cambodians.
In celebration of its 30th anniversary, "The Killing Fields," the haunting war story based on true events from the 1975 Khmer Rouge takeover of Cambodia, will make its Blu-ray HD debut on January 7.
The film which stars Sam Waterston ("The Newsroom"), Haing S. Ngor (Heaven & Earth), and John Malkovich (In the Line of Fire).

"The Killing Fields" won three Oscars® (1984) for Best Supporting Actor (Ngor), Best Cinematography (Chris Menges) and Best Editing (Jim Clark) as well as nominations for Best Picture, Best Screenplay (Bruce Robinson), Best Director (Roland Joffé) and Best Actor in a Leading Role (Waterston).

This emotional and brutally honest true story follows Pulitzer Prize-winning New York Times reporter Sydney Schanberg (Waterston), who remains in Cambodia in 1975 after the government falls. He convinces his friend and translator Dith Pran (Ngor) to stay with him to report on the bloodbath perpetrated by one of the most brutal regimes of the 20th century and on the United States' role in precipitating the horror.
The two continue to work until the Khmer Rouge, the terrorist government that killed nearly 3 million, arrests them. Schanberg is eventually released and returns to New York. Pran is sent for execution but barely manages a daring escape from the killing fields and from Cambodia. With the help of Schanberg, Pran emigrates to the U.S. and becomes a staff photographer for the New York Times.