Check Out 'The Iron Lady' On Blu-ray & DVD April 10 (Win The Blu-ray!)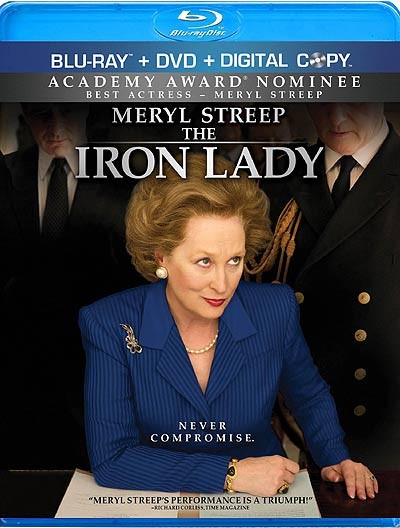 Hollywood icon Meryl Streep walked away with her third Academy Award after winning the Best Actress prize for her portrayal of the U.K.'s first female leader in "The Iron Lady."
Streep was thrilled when she was asked to play former British leader Margaret Thatcher because the Prime Minister left an "indelible impression" on her at a lecture.
 
Streep was criticized for taking on the role of someone who is in frail health, but the actress insisted she wanted movie fans to remember Thatcher as the Iron Lady.
British Prime Minister David Cameron criticized her portrayal of Thatcher as a vulnerable elderly woman. Cameron questioned why the plot focused more on Thatcher's battle with ill health in her later years, including her struggle with dementia, instead of her time in office as the U.K.'s first female prime minister.
Streep felt Cameron's remarks were inappropriate. She told the Sunday Mirror, "What about him (Cameron) saying on the radio that people should wait until she is dead (to make the film)? How must that make her feel?"
The film paints a portrait that reveals the many faces of Margaret Thatcher: the hard-nosed conservative; the woman who demolished the barriers of gender and class in a male-dominated world; the spirited wife and mother who longed to change her country for the better.
Win The Iron Lady on Blu-ray - many will enter, three will win! Click here for entry page!